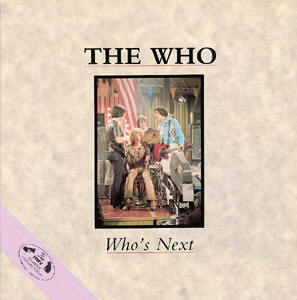 Now that John Beilein has moved on to Michigan the question is who is going to be the next head coach of WVU. Early List with pros and cons on each:

Bob Huggins--WVU grad and former player has over 500 career wins and can recruit. Took Kansas State to the second round of the NIT in his first year. Has the #1 recruit in the country, Michael Beasley, signed for next year. Rumors are that he may have a clause in his contract in which his buyout is withdrawn if he wants to go to WVU. Huggins was the first choice 5 years ago and turned the job down. How likely is he to leave KSU after 1 year? Huggins is a lightning rod. His graduation rates were low at Cincinatti (most players could read short words though) and his personality can be grating. He also likes to drink so maybe he could come to the tailgate.

Jeff Neubauer--Head coach at Eastern Kentucky was John Beilein's top assistant for 8 years. Runs the same offense and 1-3-1 defense as WVU ran this year. Knows most of the current players. Took EKU to the NCAA tournament in this his second year. He could actually be hurt by the Beilein affiliation as some around WVU want to move in another direction right now.

Travis Ford--Head coach at UMass and also coached at Eastern Kentucky. This name is always mentioned in articles, but he has no ties to WVU so it would be just a step up in conference for Ford. Some may worry that after Beilein left Ford would do the same for the next great job around the corner due to his lack of WVU ties. His coming would show that we are now a much better program than UMass which would make a lot of old A-10 WVU fans happy.

Jerry Dunn--Former Penn State coach and current (I guess) WVU assistant. Has been at WVU for four years. Knows the offense and the defense as well as the players. Has never really seemed like a dynamic personality that would be needed to recruit her and wasn't exactly gangbusters at PSU. However, sometimes a second chance can make a big difference. Bill Belichick once coached the Browns to mediocrity then became the "genius" on the second chance. Dunn may be the same. Or he could be mediocre again like Norv Turner at every stop.

John Pelphrey--The head coach of South Alabama is most likely known as the guy who should have been guarding Christian Laettner when he hit his famous turnaround. He has no ties to WVU and would be considered a shock if he were offered and accepted the job.

Greg Marshall--The head coach of Winthrop beat Notre Dame this year in the first round of the NCAA tournament. Has taken Winthrop to 6 NCAA tournament appearances in 8 seasons. However, he has a terrible last name and was an assistant coach at junior college in Cabell County for 2 years. Has recently been rumored for jobs at USF and Marshall although he reportedly turned them both down so he has some taste.

Jeff Bzdelik--Coach of Air Force is also a former Denver Nuggets head coach. He is an Illinois native and Illinois-Chicago graduate who began coaching at Davison College in North Carolina. Another name that has been thrown out, but due to his previous experience would seem to be waiting now for a "big name" job. Would be a worry to move on if a better job came open.

Donnie Jones--Assistant coach for Florida for the last 11 years. Is thought of highly as a recruiter and coach. A West Virginia native who attended Pikeville College in WV. Received a Master's degree from Marshall University (didn't know they even had post-graduate programs) and is supposedly the number 1 hope to become Marshall's next head coach. So we could steal their coach, but he is tainted with Marshall.

Edit. As of this afternoon Jeff Bzdelik is apparently off of the list as ESPN is reporting that he signed with Colorado as their new coach. He likes that state. Nuggests, Air Force, now the Buffs.