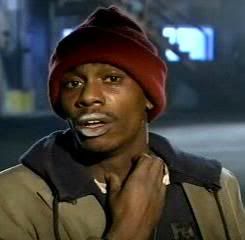 The first time was just a little experimentation. Everyone else was doing it and everybody said how great it was. And boy did you ever get a rush that first time when everything clicked and you realized how good it could be. But then it was as if there was a tolerance building up. It used to be once a game, then once a half, then once a quarter. Now, well I think we all know what has happened now. It's all the damn time. You say you can quit anytime, but someone that is serious about quitting doesn't do it this much. We are only doing this because we care. Rich, you have to stop bubble screening.

Maybe you don't trust the receivers to run down the field, but still need to try to "pass." You want to spread that defense out as much as possible. But look how everyone, except ECU, is defending the screen this year. They aren't pulling linebackers out of the hashes. Instead they are walking safeties up. That means 11 guys are playing within 5 yards of the ball when it is snapped. It also means that both corners and safeties are playing on the balls of their feet, not their heels, because they are attacking the line. This makes running more difficult. And the bubble screen has just become a gateway pass anyway. First it was the regular bubble screen. Now we have 10 variants of rolling out, double screens, and play actions screens. None of these are a pure as the original screen. But it doesn't matter as long as you get that quick screen fix.

The first few weeks will be hard. There is going to be a lot of night sweats and trying to sneak out and have a quick screen after practice, but you have to remain strong. Passes can go over 10 yards in the air. You've done it before. Remember? Virginia Tech in 2003 had their backs broken by a play action bomb. I know there is the chance that throwing downfield can lead to interceptions or drops or worse another Chris Henry, but it can also lead to touchdowns and big plays and 7 men in the box instead of 9. Remember "instruments up?" The first step is always the hardest. Maybe we should start by running crossing patterns and outs. They are relatively close to the line of scrimmage so as to give you the rush of a screen and aren't that dangerous. So we'll talk soon about your progress. Oh, and leave your playbook. It's not that we don't trust you, it's just that right now you are sick and this is only going to make it worse.